Machining Capabilities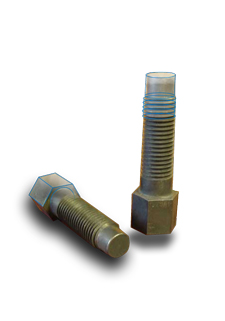 Our core competency at Machining Specialists is prototype and short run machining. We utilize CNC Milling and Turning techniques to produce parts which always meet specifications. We also have a large number of manual machnines for secondary work and quick modifications. With our mix of machninery, we can meet your demands.
Our CNC milling capabilities include 10,000 RPM spindle speeds for plastics and aluminum, and a host of custom inserts for hard materials such as stainless and alloy steels.
Our CNC turning capabilities include 5000 RPM spindle speeds, single point threading, and 12 station automated CNC lathe programming with auto bar pull and parts catcher capabilities.
Our machines are purchased with flexibility and commonality in mind. The programming interfaces are all identical which allows for accurate programming. This translates into Quality Parts.
Our computer aided manufacturing (CAM) capabilities include full integration with several CAD packages, tool-path programming from manual drawings, and intuitive conversational programming at one of our five CNC machines.
Full QA and FAIR reports are available by request.
Tired of corporate purchasing red tape?
Machining Specialists can accept your credit cards by telephone or online to help speed up your procurement process.

Every Job.
Every Customer.
Every Day.
I'm getting spoiled with awesome service and quick turn around. Thanks for getting those first articles done so quickly. We're forwarding them to our customer a day early!
In the spirit of sharing great suppliers with one another, we deal with a local company - Machining Specialists - and I thought that perhaps they might be a good fit for your companies.
...you continue to be one of those few people that go the extra mile for their clients. We work the same way...and it's good to have each other as partners in our mutual success. Best regards to your crew...they are top notch!
Machining Specialists
4290 Centerville Road, Vadnais Heights, MN 55127
Phone: 651-204-1034 Fax: 763-647-7977 E-mail: sales@machiningspecs.com
© 2009 Machining Specialists All Rights Reserved powered by Dala Ad Agency